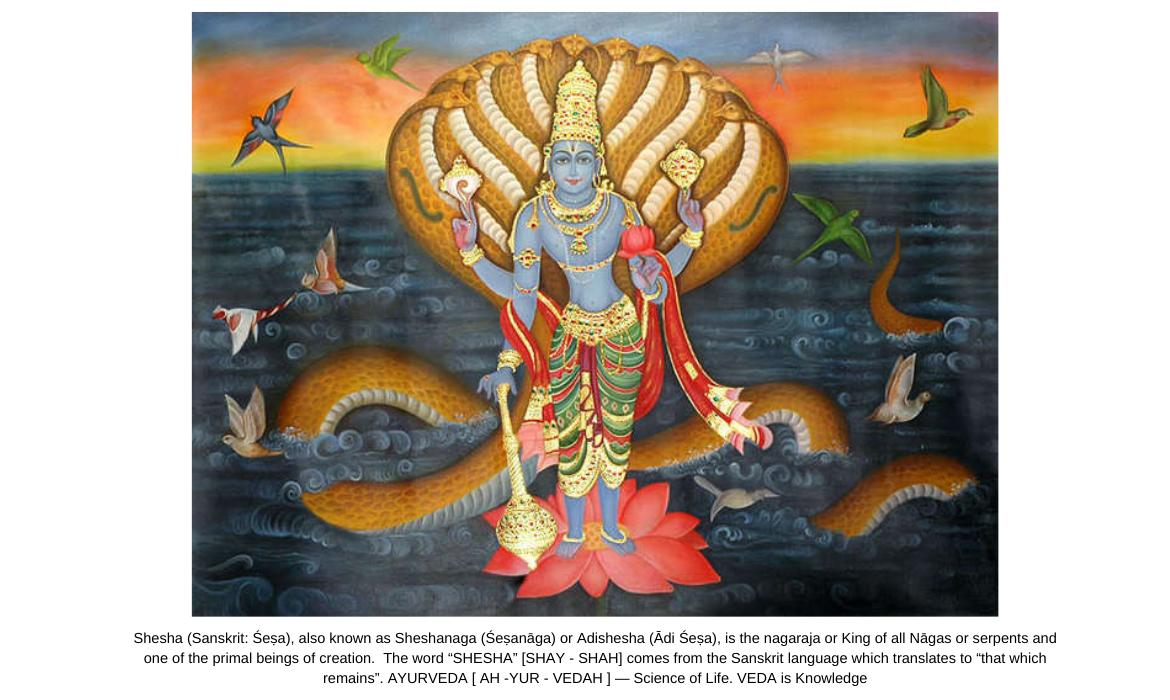 How did it all began –  Our founder's mission to bring the Authentic natural abundance from her homeland, God's Own Country, Kerala within the reach of the urban world and thereby promoting the message of Ayurveda resulted in Shesha Naturals and subsequently Shesha Ayurveda

Hailing from a family of naturopaths to Ayurvedic Doctors, Surgeons and coming from a family who runs Ayurvedic Treatment Centre and having used effective, Ayurvedic, herbal and natural products all through her life, Our Founder can easily call out the original and the fake. All products under the brand 'Shesha Ayurveda | Shesha Naturals' go through rigorous testing not only in the labs, but personally by the founder herself and her family – to ensure only the best and safest products reach the consumers.
All of the products that you find on Shesha Ayurveda are 100% natural, 100% cruelty-free and free from parabens, silicones, petroleum, derivatives, artificial color and artificial fragrances.
'Authentic Ayurveda From God's Own Country, Kerala' – is a promise of purity and elegance that our brand carries high on its shoulder and prides itself in being a ethical and responsible beauty company.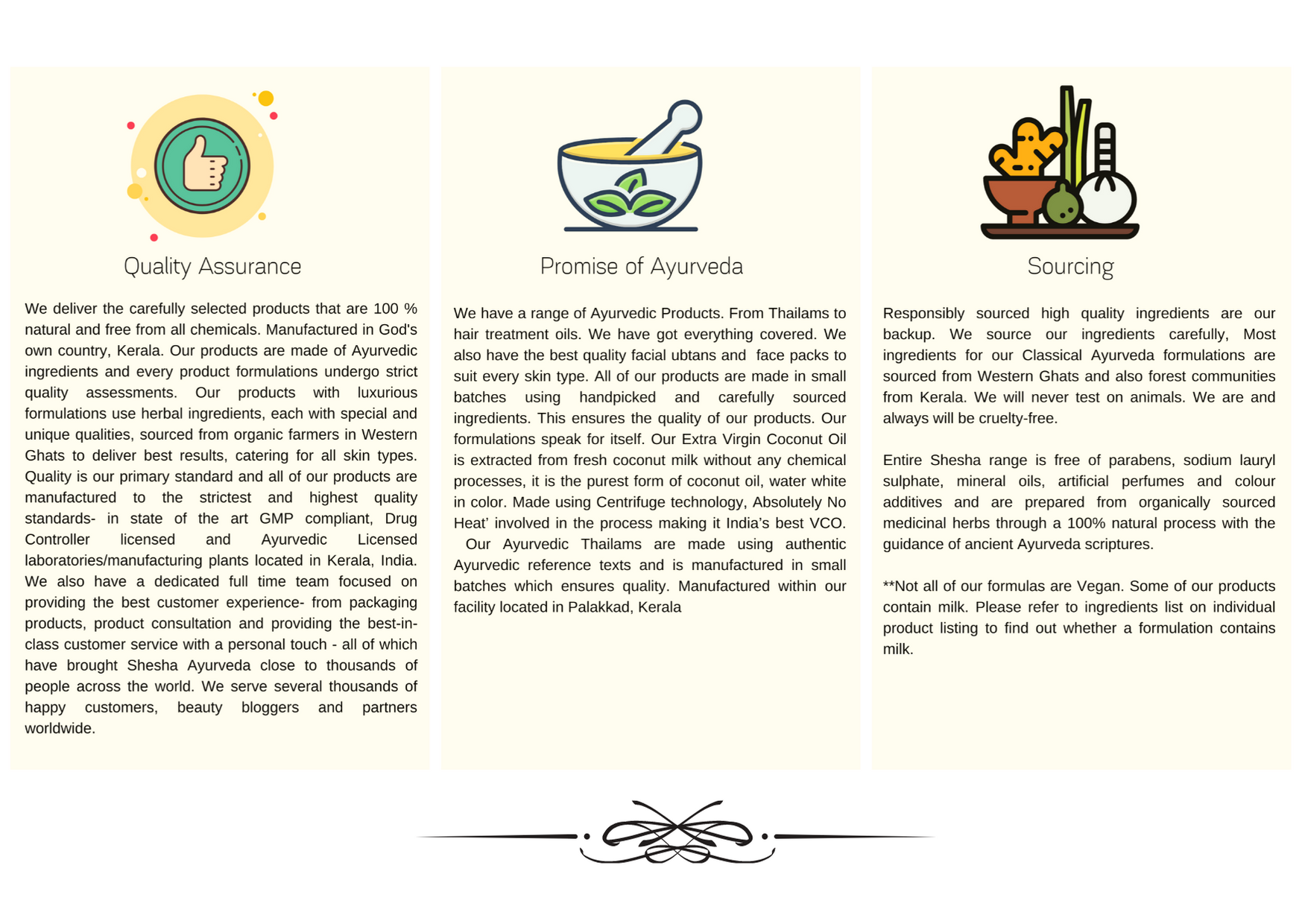 Shesha Ayurveda work with farmers, artisans and local forest communities to source the natural ingredients that go into the making of every product.
Welcoming you all to discover the pure, natural range of Authentic Ayurvedic products that are safe and sensuously luxurious proudly made in Kerala. Welcome to Shesha Ayurveda Family
Why choose Shesha Ayurveda ?