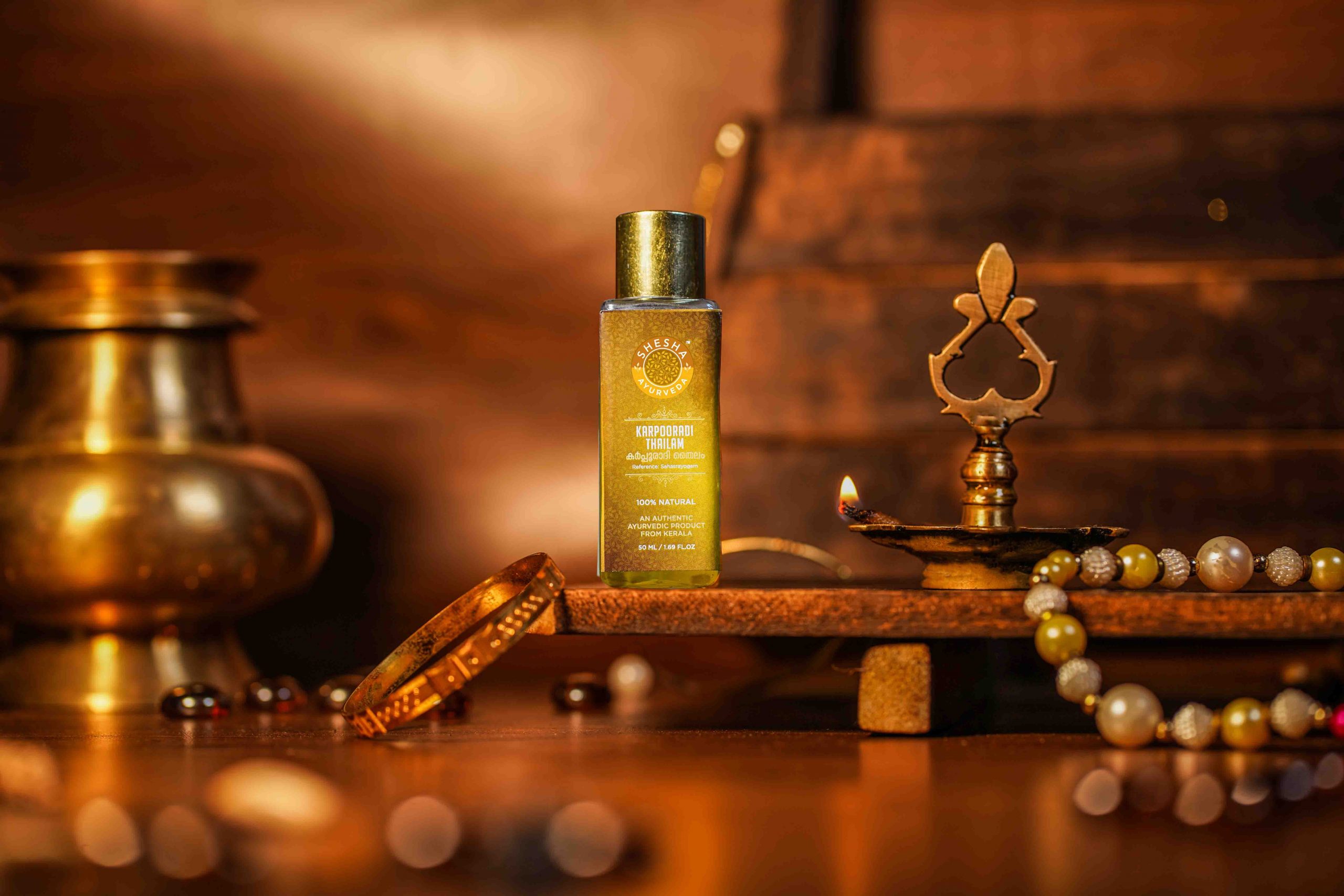 Karpooradi Thailam For Effective Pain Relief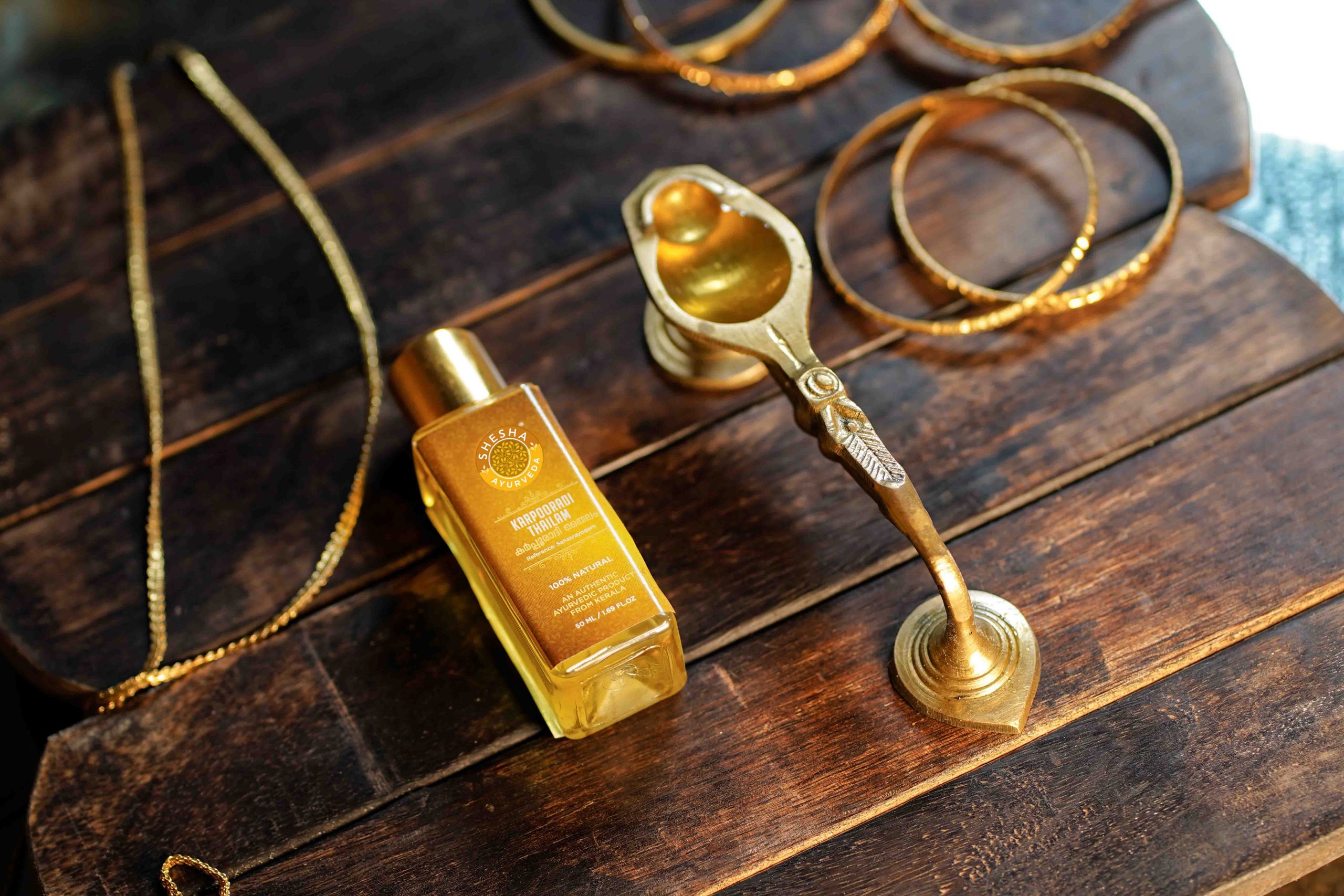 "Karpooradi Thailam" helps to Fasten relief from back pain, muscular cramps, and joint pain. Camphor is the main ingredient in karpooradi thailam and it's is known for its effectiveness to relieve pain & swelling. It improves blood circulation on the affected area and provides a soothing effect with a refreshing fragrance that revive the mind and body. Buy Karpooradi Thailam Online from Shesha Ayurveda
Effective Ayurvedic Pain Relief formulation for Muscular & Joint pains
Massage using this thailam improves blood circulation in the affected area and gives a soothing effect because of its fragrance
Camphor is the main ingredient in this thailam along with a gingelly Oil base. Camphor is known for its effectiveness to relieve pain & swelling.
Relieves muscle cramps, neck pain, back pain, Overall stiffness of body etc
100% Natural and Authentic Ayurvedic Formulation
Made in Kerala
Direction for use
Slighty warm the oil and apply it by gently massaging on affected joints or affected part of the skin. Leave it for several hours or overnight. Can be used 2 to 3 times a day for pain relief or Leave it for 20-30 minutes and follow up with a warm bath using a mild natural soap or cleanser.
Shelf Life: Best before 3 years from the date of manufacture. Once opened, use within 6 months
Ingredients
Cinnamomum camphora(camphor ), Gingelly Oil
Note: Color and the aroma of the product varies from batch to batch depending on the ingredient seasonal changes. You might notice very little amount of sediment, this is completely normal considering the raw nature of the product. Shake well before use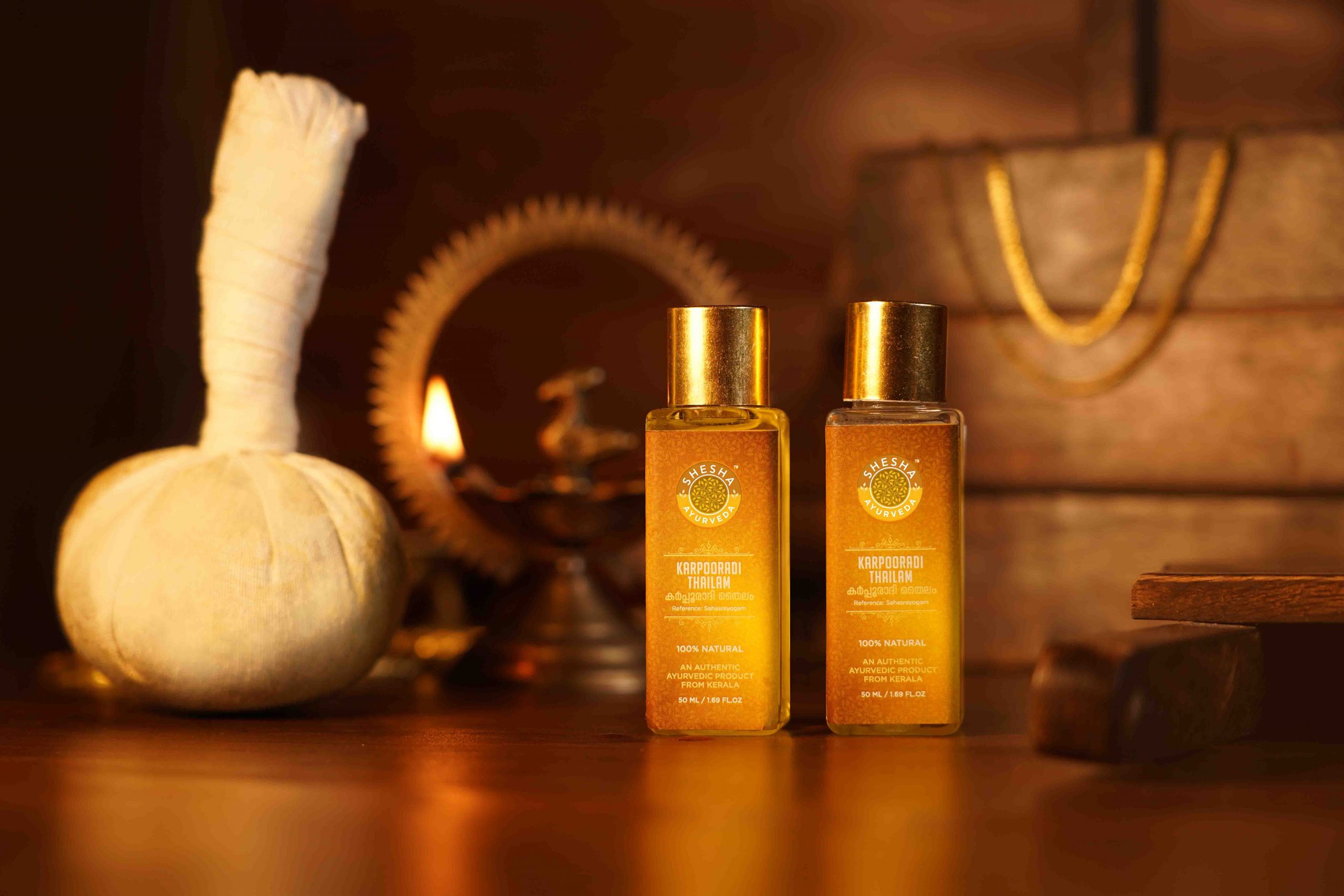 Buy best Karpooradi Thailam Online from Shesha Ayurveda
Real People, Real Results - Hear from our customers!
[testimonial_r display_author="false" display_avatar="false" display_url="false" items_1201up="1″ items_993_1200="1″ items_769_992="1″ items_641_768="1″ items_360_640="1″ items_0_359="1″ navigation="1″ pagination="1″ item_margin="30″ speed="500″ loop="true" auto="" thumbnail=""]