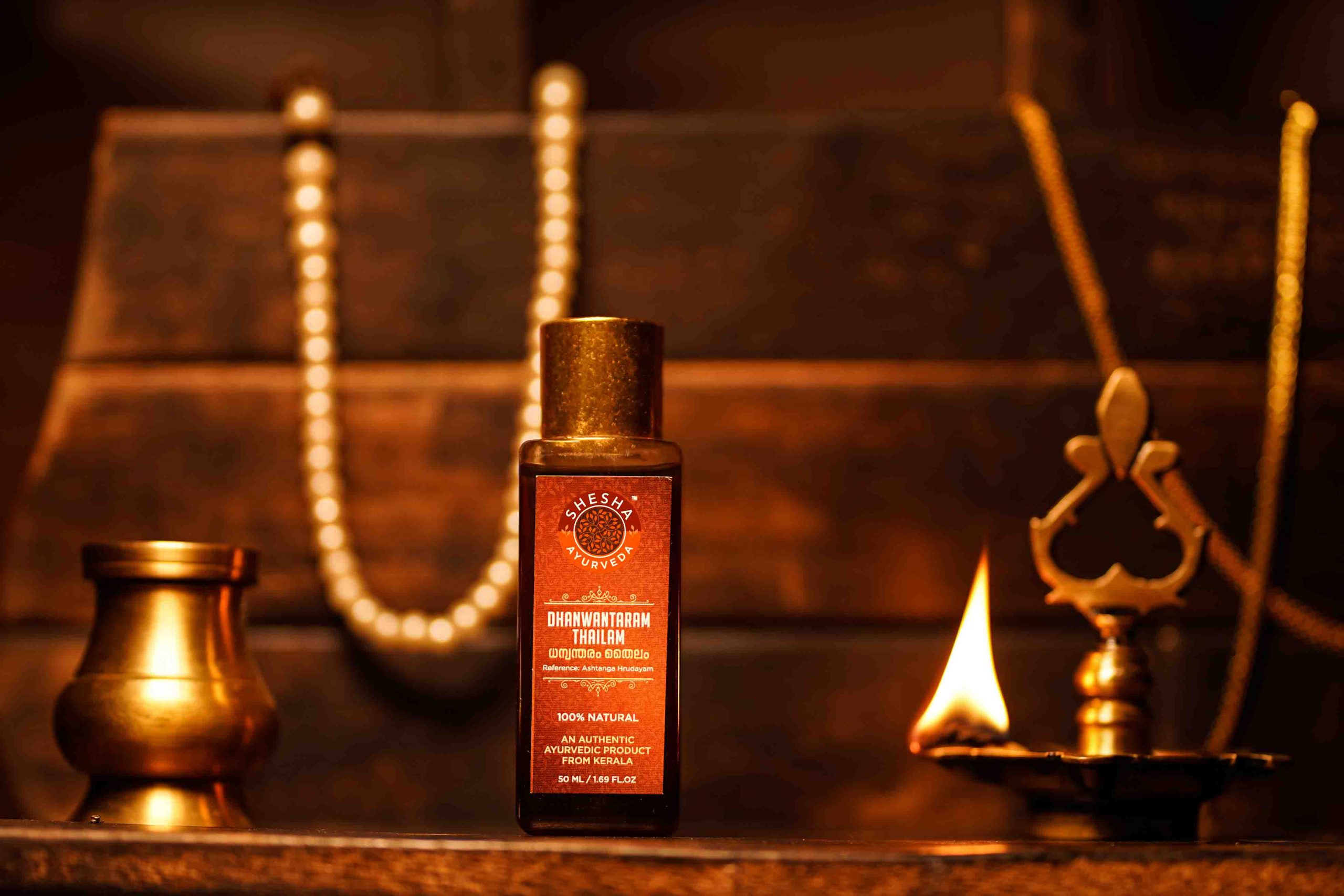 Dhanwantaram Thailam For Effective Massage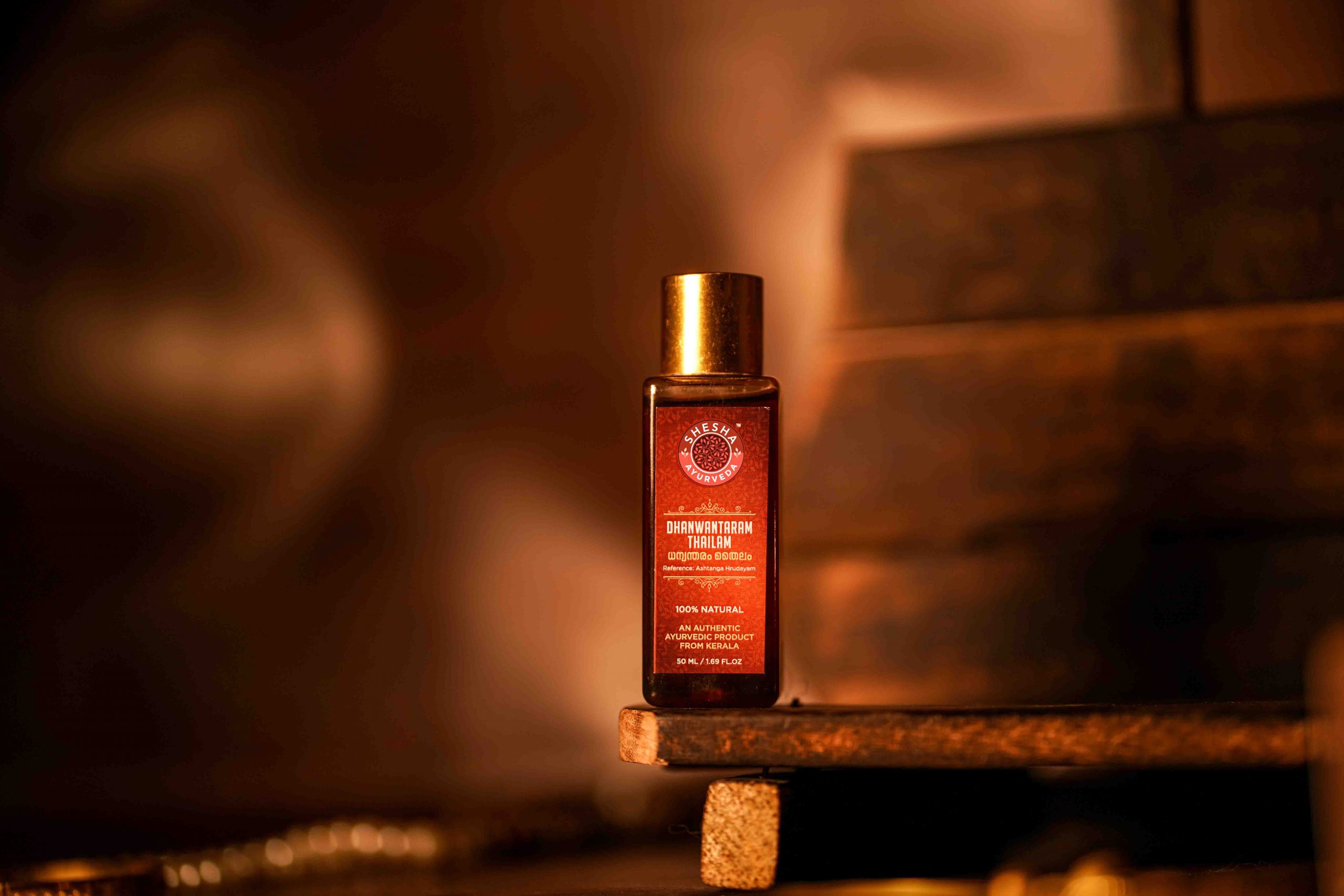 Shesha Ayurveda Dhanwantaram Thailam is a traditional Ayurvedic formula that helps relieve body pain, rejuvenates the body and increases immunity. Regular massage using this Pre-Post Natal Massage Oil helps strengthen the muscles and improves the elasticity of the skin. Excellent massage oil which helps to reduce stretch marks during and after pregnancy.
Helps reduce stretch marks
Authentic Ayurvedic Formulation
Made in Kerala
100% Natural
Improves skin elasticity
Directions for use
Take the required quantity and apply it all over the skin, leave it on for 20 to 30 minutes so that it's fully absorbed by skin. Follow up with a warm bath using a mild natural soap or cleanser.
Ingredients
Sida cordifolia – Rt., Uraria picta – Pl., Desmodium gangeticum – Pl., Aerva lanata Pl., Solanum Indicum Rt., Gmelina arborea Rt., Aegle marmelos Rt., Stereospermum suaveolens Rt., Oroxylum indicum Rt., Celordendrum Phlomidis Rt., Tribulus terrestris Fr., Hordeum vulgare Sd.,Zizphus jujube Fr., Dolichos biflorus Sd., Polygonatum cirrhifolium Rz., Polygonatum verticillatum Rz., Cedrus deodora Ht.Wd., Rubia cordifolia Rt., Lilium polyphyllum Rt., Fritillaria roylei Rt., Santalum album Ht.Wd., Hemidesmus Indicus Rt.,Inula racemosa Rt., Valeriana Wallichii Rt.,Malaxis acuminate Rt.Tr., Malaxis musifera Rt.Tr., Rock Salt, Milk, Trigonella foenum-graecum Sd., Parmelia Perlata Lic, Acorus calamus Rz., Aquilaria Agalocha Ht.Wd., Boerhaavia diffusa Rt., Withania somnifera Rt, Asperagus racemosus Rt., Ipomoea Digitata Rt., Glycyrrhiza Glabra Rt., Terminalia Chebula Fr., Emblica Officinalis Fr., Terminalia Bellirica Fr., Commiphora myrrha, Anethum sowa Fr.,Teramnus labialis Pl., Vigna trilobata Pl., Elatteria cardamomum Sd., Cinnamomum zeylanicum St.
Bk., Cinnamomum tamala Lf., Sesamum indicum Oil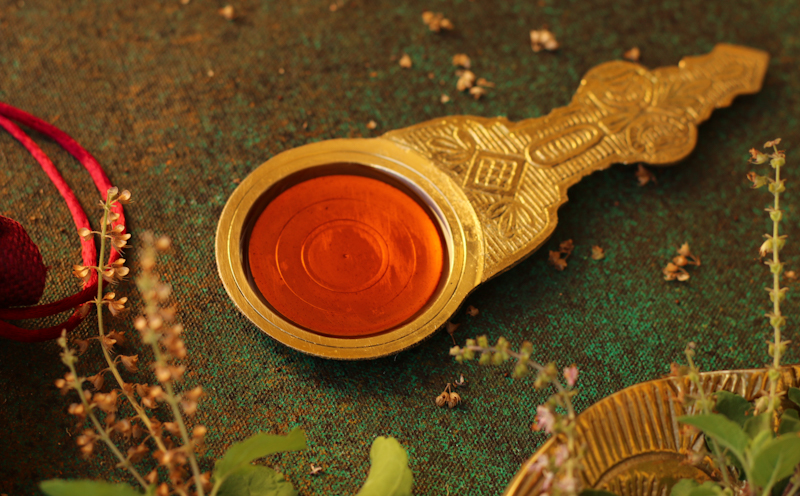 Buy best Dhanwantaram Thailam Online from Shesha Ayurveda
MRP
$

4.00
[Inclusive of all Taxes]
MRP
$

9.30
[Inclusive of all Taxes]
Real People, Real Results - Hear from our customers!
[testimonial_r display_author="false" display_avatar="false" display_url="false" items_1201up="1″ items_993_1200="1″ items_769_992="1″ items_641_768="1″ items_360_640="1″ items_0_359="1″ navigation="1″ pagination="1″ item_margin="30″ speed="500″ loop="true" auto="" thumbnail=""]